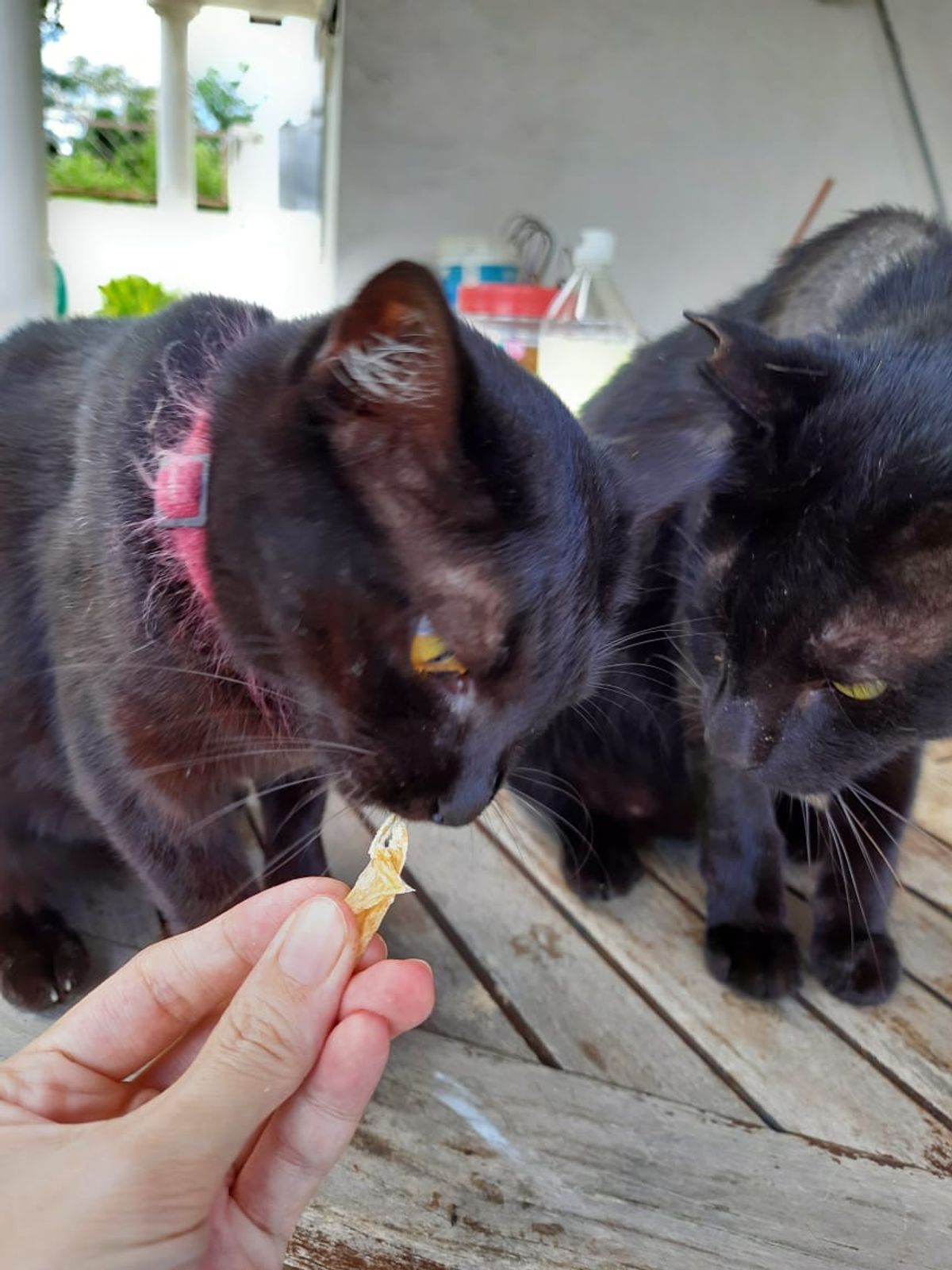 Both cats and dogs alike love our pet treats!
We haven't had any furry ones reject our Freeze-dried treats or our Dehydrated Treats yet. Both are made of 100% meat, packed with protein and work well as training rewards, food supplement or just the occasional fun treat!
What's the difference between the freeze-dried and dehydrated meats?

Freeze-dried treats are processed using low temperature dehydration that involves freezing the product, then exposed to a vacuum, which causes all the water in it to vaporize. It preserves the food's shape well and can be rehydrate. This is good for pets with weak gums or do not have many teeth left.

Dehydrated treats are processed using high temperatures to remove moisture from foods. The outcome is a chewier, jerky like texture. This is good for pets that like some texture or chewing.
Both types of treats of various flavours are available on our shopping platforms:
https://minimizezerowastestore.com/collections/pets-corner
. Try some today! Your furkids will love you