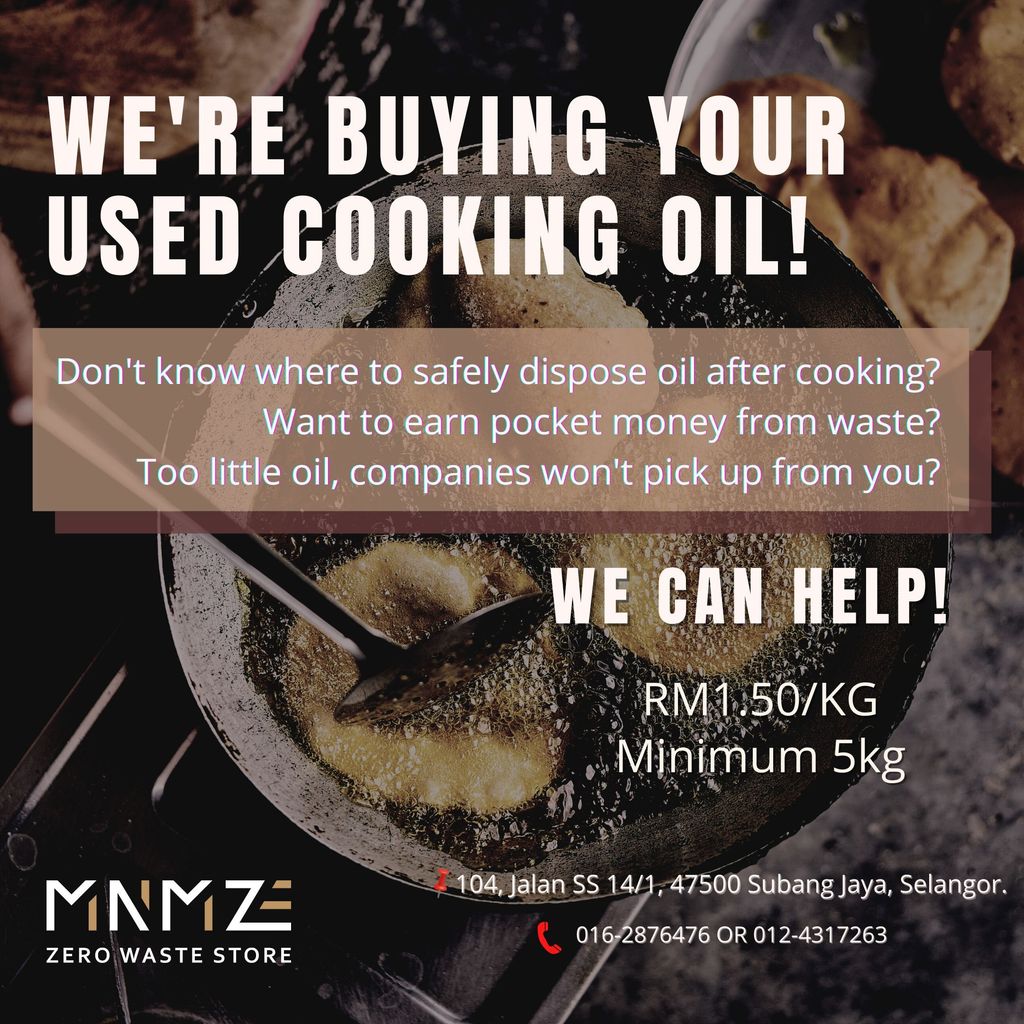 BUY BACK USED COOKING OIL (Only in Klang Valley & KL)
Did you know that you should not pour cooking oil down your pipes? Used cooking oil can harden along the pipes and sewer lines causing clogs, catch onto to food particles and may bring you hefty fines!
Instead of damaging your pipelines, you can actually earn a little pocket money and even contribute to the making of biodiesel.
We will buy back your cooking oil at RM1.50/kg, with a minimum of 5kg.
Let's

for the

.
We will contact you to arrange for the pickup (subject to route schedule). This service is currently only available in Klang Valley & KL.
---