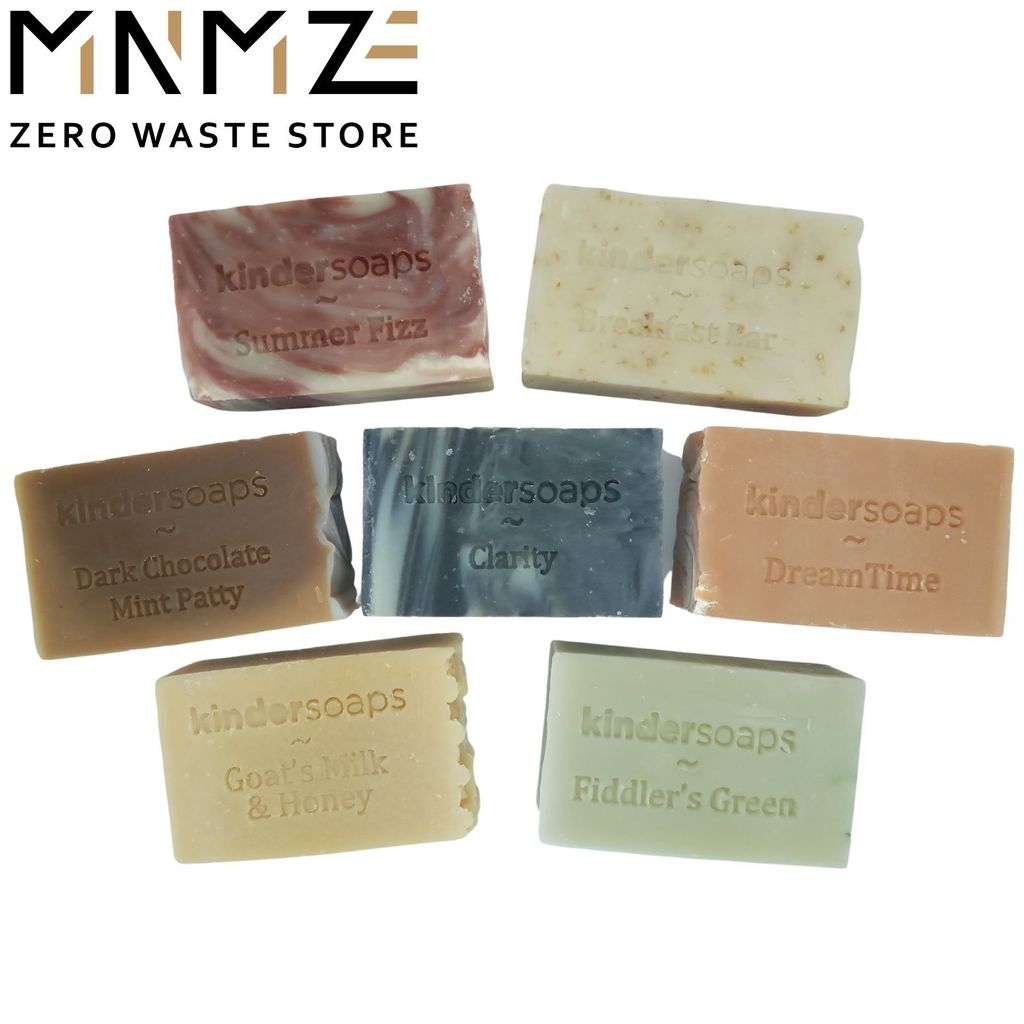 Kindersoaps Assorted Scents | Cold Process Soaps (No packaging)
Kindersoaps specialises in handcrafted, all-natural skincare for sensitive skin since 2009.
Made in Malaysia, serving clients worldwide.
There are 7 types of bar soaps in this store. The usage and ingredients for each type (some are unscented) are stated in the pictures.
🧼Clarity:
Clarity for your skin and mind was what compelled me to come up with this formula for you. Best suited to oily skin that's prone to pimples or acne.
🧼Summer Fizz:
Good for dry, or mature skin.
🧼Tangy Lavender:
A family favourite, especially among the kids. Suitable for all skin types.
🧼Goat's Milk & Honey:
A gentle cleanser with just the right amount of moisturization, which makes it a lovely choice for newborn babies.
🧼Dark Chocolate Mint Patty:
A soap bar with the intention of providing a little extra comfort for those of you who have dry skin or live in more arid, cold and dry climates. Could be helpful for those of you with skin that is prone to itching too.
🧼Fiddler's Green:
A blend of essential oils that would evoke a carefree, light and energized outlook. An added bonus is that these oils of sweet marjoram, bergamot, cypress and pine are all well known to have antibacterial properties, and are also touted as great muscle soothers.
🧼Breakfast Bar:
A great bar of unscented soap for soothing dry, itchy and sensitive skin – and for newborn babies.
🧼Dream Time:
This soap is popular amongst those of you who have sensitive skin that is prone to acne flare-ups, and especially those with reddened skin on the face when aggravated by stress or external pollutants.
---