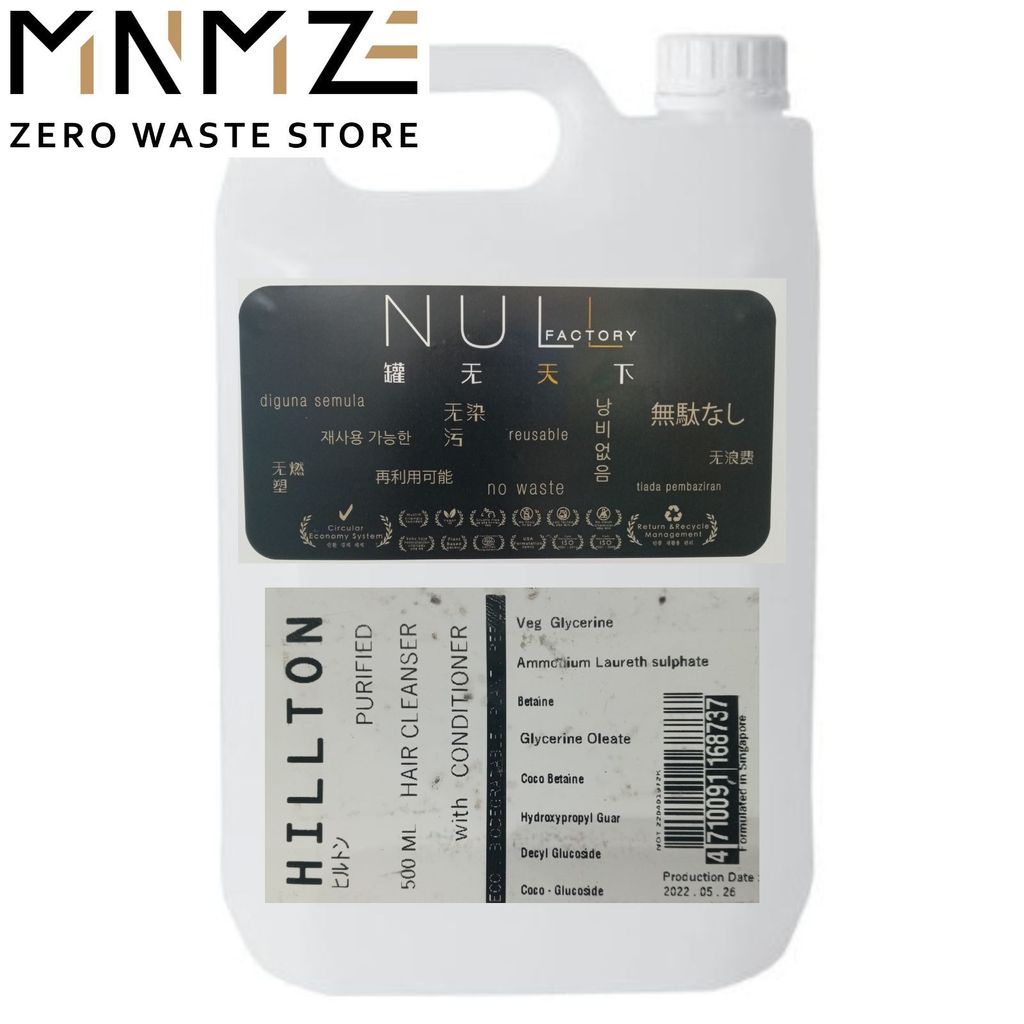 NULL Purified Hair Shampoo with Conditioner 500ml Refill
NULL Purified Hair Shampoo with Conditioner 500ml Refill (Expiry date: 26/5/2025)
☘️Product Description:
Purified Hair Cleanser with Conditioner is a delicate shampoo that deeply purifies the skin. It rejuvenates the hypolipidic layer, protecting and healing the scalp.
☘️Product Features:
✔️Anti-Dandruff
✔️Plant-Based Ingredients, Cruelty-Free
✔️Biodegradable
✔️Weak Acidity
❌Paraben
Ingredients:
Veg Glycerine, Ammonium Laureth sulphate, Alkyl Betaine, Guar, Glycerine Oleate, Coco Betaine, Decly Glucoside, Coco- Glucoside.
IMPORTANT!
⚠️As a zero waste store distributor, we sell NULL products in the form of refills, using upcycled (clean!) bottles. ⚠No new packaging is used in packaging & delivering the goods. Thank you for your understanding & support to 1 less single-use plastic.
⚠️If you need 1L, kindly add 2 units in your cart and so forth. We will pack them together as 1L unless requested to do otherwise.
⚠️Keep in a cool and dry place. Avoid direct sunlight ⚠️
---